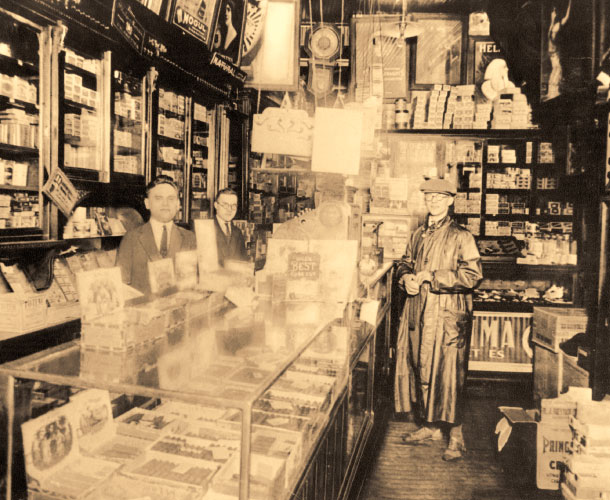 Seligson Properties traces its roots from 1979 when Stanley Seligson created the company that has become one of the preeminent real estate developers, owners and managers in Connecticut.
As an accomplished entrepreneur, Mr. Seligson focused on progressing the company with his generalist and opportunist mentality.  This started with the fact that Seligson owned several warehouse and retail buildings that were related to his prior business ventures.  As he exited those businesses, he recognized the value of maintaining the underlying real estate assets and transitioned these properties into operating investment endeavors.  Seligson Properties went on to become a dynamic, forward-thinking commercial real estate firm that has acquired, developed and managed a wide range of real estate assets and maintains a growing, diverse portfolio.  Spanning more than four decades, the company has developed nearly three million of square feet across multiple property sectors.
Seligson Properties has played a pivotal role in shaping Norwalk, Connecticut by completing numerous successful developments, adaptive reuse projects and large-scale redevelopment initiatives.
Early projects involved retail shopping center developments for the likes of Toys' R Us, Loehmann's, Huffman Koos, and others.  Seligson Properties went on to create a regional distribution center for Airborne Express (now DHL) and a transportation hub in South Norwalk.  The firm developed a series of corporate headquarters, professional office and medical office projects for national banking institutions and regional hospitals. Utilizing its creative and progressive approach, the firm has also been involved with a multitude of adaptive reuse projects and urban renewal initiatives and in core downtown areas.  Seligson Properties helped to transform Connecticut Avenue (US-1) by adding several large-scale retail shopping centers, including build-to-suits for Costco, Circuit City (now P.C. Richard's), The Sports Authority (now Dick's Sporting Goods), and others.  One of the firm's greatest contributions has been in the redevelopment of Norwalk's downtown West Avenue corridor, which involved a decades' long effort of acquiring property and working in a public-private partnership with City and State administrations and Community partners to develop a tailored vision for a thriving downtown Norwalk.
With a successful track record of first-class projects, Seligson Properties enjoys a solid reputation as a trusted business partner and operator, maintaining enduring relationships throughout the real estate industry and local communities.